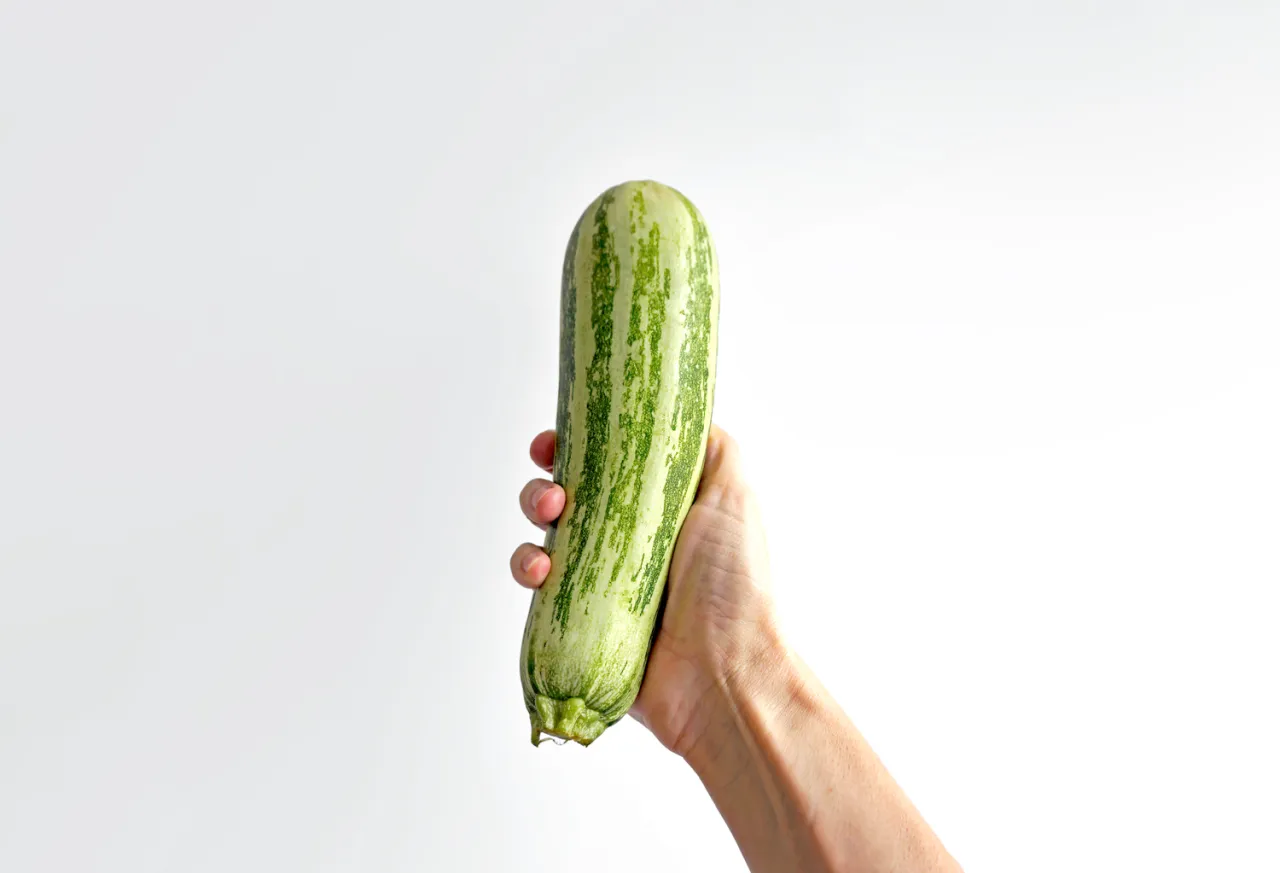 Male contraceptives
Strengthening reproductive rights and health
Reproductive health can only be ensured through the development of reversible, long-term and marketable contraceptives.
Vision & Mission
Where is the alternative to the condom?
Condoms are still the only available and easy-to-use contraceptive method for men*. It is special because it prevents both pregnancy and STIs. With a good Pearl Index, it also proves to be a reliable contraceptive method. However, the condom also has disadvantages: many men criticize its inconvenient and non-long-term use.
There are currently no clinical studies on alternative contraceptive methods for men* in Germany. Why isn't anything happening? Why is nothing happening?
In 2011, due to unexpectedly widespread side effects, the initially successful WHO clinical trial was suspended.
At that time, the effectiveness of a hormonal contraceptive was determined, however, no pharmaceutical company or the WHO is currently involved in contraceptive research. Focusing on the pharmaceutical industry, their interest in driving research in this field is very low. They do not see any profitable source in the development of new contraception methods.
Moreover, men's* fertility is still seen socially as an instrument of potency and power. A change within society that overcomes outdated and toxic images of masculinity is long overdue. It requires sex education on contraception focusing on men* and their fertility.
Both policymakers and pharmaceutical companies must cooperate to ensure the development of new contraceptive methods for men*, which are merchantable, for long-term use, with a low Pearl-Index as well as few risks and side effects.
Contraception
Male Contraceptives
1-12 Pearl Index
Condom
Condoms are thin, stretchy pouches that are applied on your penis before sexual intercourse. Condoms provide great protection from both pregnancy and STIs.
Advantages
Protection against STIs

Easy to use

Easy purchase

No side effects
Disadvantages
Risk of application errors
unbestimmt Pearl Index
Contraceptive underpants
The testicles are lifted by the contraceptive underpants into the inguinal canal and warmed by the body's own temperature. Alternatively, there are contraceptive underpants with an integrated heating pad. The contraceptive underpants must be worn for 15 hours a day. Sterility is achieved on average after 3 months and the effectiveness of the method must be checked regularly with a spermiogram.
Advantages
Presumably no side effects
Disadvantages
Uncomfortable application scheme

Limited research/studies

No studies on potential infertility

Time Intensive
unbestimmt Pearl Index
Testicular bathing
Between 1930-1950 the doctor Martha Vögeli researched the method of testicular bathing. According to her calculations, the testicular bath had to be practiced daily for a period of three weeks. Every day, the testicles must be bathed in 45-degree celcius water for 45 minutes. The procedure causes temporary infertility for about half a year.
Advantages
Disadvantages
Time consuming application scheme

Poorly researched

Undetermined Pearl-Index

No data on long-term infertility

No data on side-effects
0,1 Pearl Index
Vasectomy
A vasectomy is the male sterilization procedure. It involves a urologist separating the spermatic ducts in a surgery of about 30 minutes under local anesthesia. This results in permanent infertility. The expense of the procedure ranges from 400 to 600€.
Advantages
Very effective

Short, simple procedure

No side effects

Long term protection
Disadvantages
Irreversible (80% chance of refertilization)

Refertilization expensive (about 3000-5000€)
Not available (yet):
Not available (yet)!
Contraceptive injection
The contraceptive injection contains a combination of testosterone and the hormone progestin, which is supposed to lead to temporary infertility. The hormonal method must be injected once a month. The method is not available yet, as every tenth participant in the clinical trial developed side effects.
Advantages
Presumably high Pearl-Index

Very effective

Presumably no increased risk of thrombosis
Disadvantages
Potential hormonal side effects

Multiple doctor's visits
Not available (yet)!
Male contraceptive pill
The male contraceptive pill is a hormonal contraceptive and has a similar composition to the hormone gel or the contraceptive injection. Studies are in very early stages. The application would work similarly to the birth control pill for women*: It is taken daily at a similar time of the day. Studies on this are only in phase 1.
Advantages
Presumably high Pearl index

Easy to use
Disadvantages
Presumable side-effects

Daily consumption
Not available (yet)!
Testosterone gel
The hormone gel composed of testosterone and progestin has been researched since the 2000s. It must be applied daily to the shoulder or chest. In the future it could be a safe contraceptive, but the transfer of testosterone from skin to skin (e.g. during hugs) is still a challenge. Studies and trials are currently in phase 3.
Advantages
Probable high Pearl index

Probable no increased risk of thrombosis
Disadvantages
Potential hormonal side effects

Daily application

Transmission to others by physical touch
Not available (yet)!
The Sperm Switch
The Sperm Switch is surgically implanted into the seminal ducts on the testicles. The outpatient procedure takes about 30 minutes. The Sperm Switch works micromechanically. The device can be operated by opening or closing a valve through the skin of the testicles. If the valve is closed, sterility is achieved after three to six months. After opening the valve, which is only possible by pressing an additional safety pin, fertility is immediately restored as sperm immediately flow again through the seminal ducts. So far, there are no major investors in order to make the contraceptive method marketable.
Advantages
Presumably reversible

Long-term method

Presumably low side effects
Disadvantages
Ambulatory surgery

No data on long-term infertility
Not available (yet)!
Vasalgel / Hydrogel
Vasal gel is a non-hormonal contraceptive injected into the spermatic ducts. The gel narrows the spermatic ducts so that the semen is damaged and thus becomes immobile. The procedure is similar to a vasectomy, but instead of permanently cutting the vas, the hydrogel is intended to act as a flexible filter for sperm. The goal is for the product to be easily dissolved or flushed out whenever a man wishes to restore the flow of sperm and last for approx. 10 years. It has not yet been proven that the method is 100% reversible, hence the vasalgel is not yet available.
Advantages
Presumably high Pearl-Index

Presumably

Presumably reversible

Long term method

Short, simple procedure
Disadvantages
No studies on potential infertility

Limited research/studies
FAQ
The important questions
When will the first reversible and long-term contraceptives for men* become available?
Unfortunately, we cannot answer this question precisely ourselves. The launch of reversible and long-term contraceptives for men* depends on the already existing clinical trials and their results. The interest of the pharmaceutical industry and of investors for medical products will certainly have an impact as well. With an optimistic vision for the future, we expect to be seeing contraceptives for men* in 2030 at the earliest.
Why were no contraceptive methods developed for men* in the last 60 years?
From our point of view, there are several reasons as to why no contraceptives for men* have been developed in the last 60 years. First, medicine and research focused on the female body carrying the pregnancy. Patriarchal structures and the traditional gender roles of men* and women* further reinforced the development of contraceptives, which can still be felt in our social perception today. Pharmaceutical companies, which are essential in developing new contraceptives, still perceive no or hardly any demand for contraceptive methods for men*. Last but not least, the issue has not yet been adressed in the political agenda of nation states and international organizations.
How can I as a man* take more responsibility regarding contraception?
Basically, there are only two options for men* to use contraception - condoms or vasectomy. However, you can also take responsibility by talking to your partner and asking questions about the well-being and comfort with the use of contraception. Last but not least you can take responsibility by sharing the costs in a fair manner, or advocating for the reproductive rights of men*.
What contraceptives for men* are currently being developed?
Many different methods for men* are currently being evaluated. You can find the different contraceptive methods that are currently being researched and in development in our glossary.
Contact
Get in touch with us!
Your questions have not been answered yet or you just want to share your thoughts with us? Then write us via the contact form.