Join
Want to make a difference

?
Become part of the Better Birth Control team and work with volunteers from across the country in order create better contraception for everyone.
Get to know us!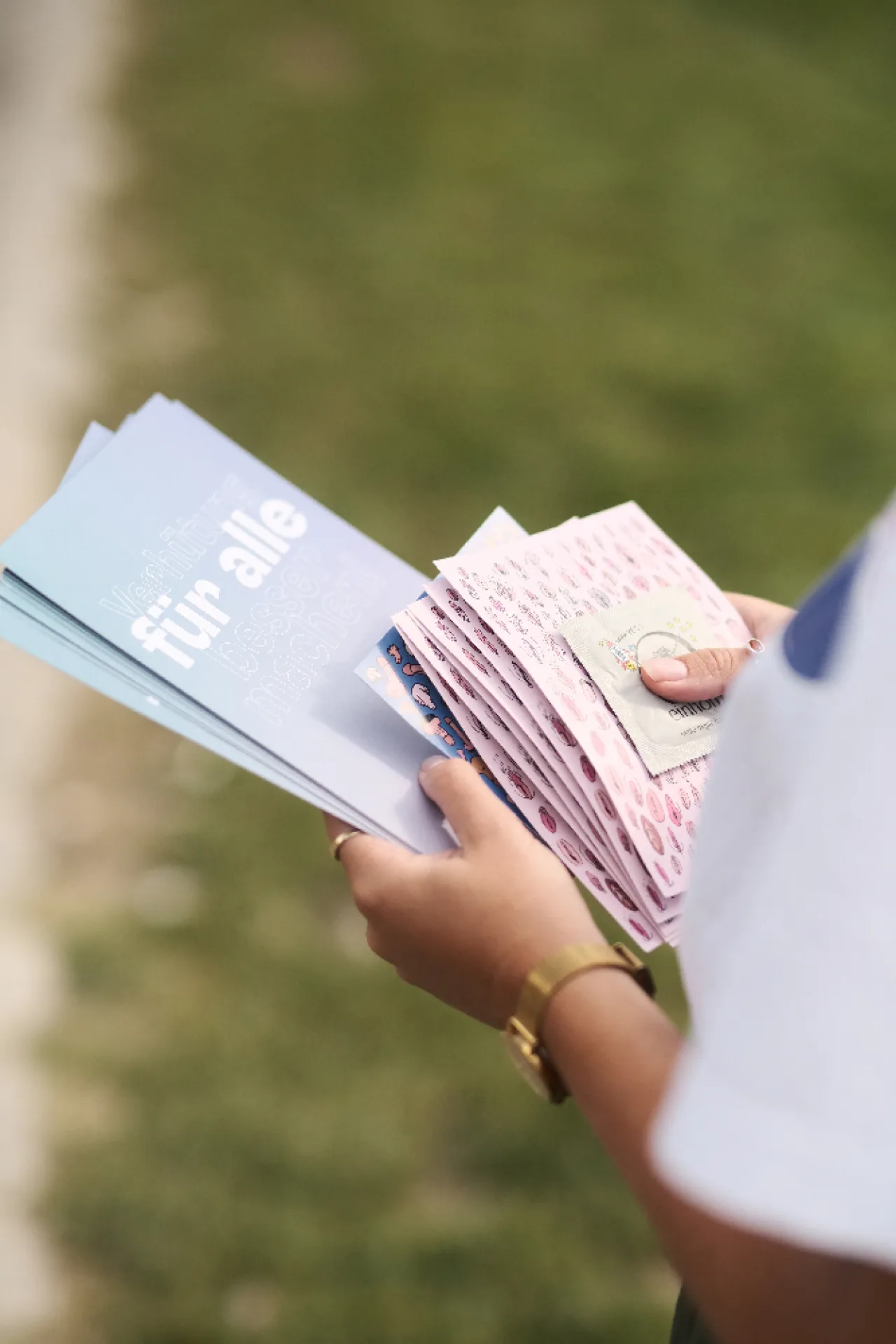 Voluntary work
Teams & Competencies
The work of Better Birth Control is as diverse as the 30+ volunteers who are currently active in different teams. Together, with a wide variety of skills, they share a common mission: creating better contraception for everyone. Do you like to write, conduct research, or create designs? Do you have a passion for numbers or IT? Or do you have a talent for event planning? Everyone will find the right fit and team within our association.
Member Management
The team constantly recruits motivated and dedicated individuals in order join Better Birth Control with their skills and talents.
Design
Designs for Social Media, our website or print products are always created by our creative in-house design team!
Fundraising
The team focuses on fundraising, financial planning and accounting.
Social Media
The social media team develops content plans for the social media channels and creates stories and posts with great attention to detail.
Events
Discussion panels, information points or workshops. The team plans our upcoming events and activities.
Tech
Coding language and technical know-how: The team develops the IT products of the association.
Editorial
Everything from writing the newsletter and blog articles to copywriting the website: The team takes care of everything that has to do with editorial content.
Operations
The team of operational talents: All teams and internal processes are managed and organized from here.
Research
In order to provide scientifically based education, the team conducts research on all information related to contraception.
Contact
You want to volunteer? Become part of our team!
Get in touch with us via the contact form and become part of the Better Birth Control Team. We look forward to working with you in order to create better contraception for everyone!